The World Heart Federation (WHF) is an umbrella organisation representing the global cardiovascular community, uniting patient, medical, and scientific groups. WHF translates science into policy and promotes the exchange of information and knowledge to achieve heart health for everyone.
---

FH Europe is a European Patient Network, advocating for increased awareness and identification of people born with inherited lipid disorders (e.g. Familial Hypercholesterolaemia, its common and rare forms; elevated Lipoprotein (a)), which are seriously undiagnosed and, as a result, undertreated. This leads to premature atherosclerosis, cardiovascular disease (CVD)- early life heart attack or stroke, and even death. If you have high cholesterol, and a family history of cholesterol issues, CVD – please talk to your doctor before it is too late.
---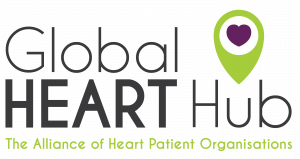 The Global Heart Hub is an alliance of heart patient organisations from across the world, united in providing a voice for those affected by heart disease & stroke and advocating for optimal patient outcomes across the care pathway from screening & detection, through treatment, recovery, self-care and self-management.
---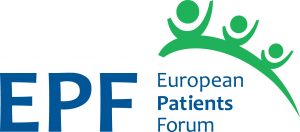 The European Patients' Forum (EPF) is an independent non-profit, non-governmental umbrella organisation of patient organisations across Europe and across disease-areas. Our 75 members include disease-specific patient groups active at EU level and national coalitions of patients.